The new version includes great features from grid interpolation to audio effects.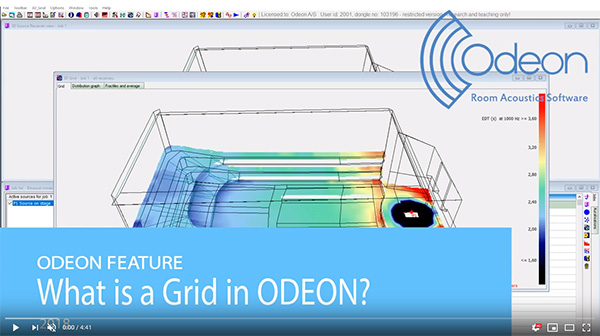 From basics to more advanced topics, our video tutorials can help learn Odeon from a few hours to a few days.
Odeon is state-of-the-art software developed for simulation and measurement of room acoustics. Read more about the software in the product section and read What is Odeon. After 30 years of development, Odeon is the choice of professional acoustics consultants and acoustical researchers.
Through optimized tools, Odeon makes designing room acoustics easy, fast and accurate. 
Exhibition
16 – 19 June 2019
Internoise 2019. Madrid, Spain. Read more.
7 – 11 July 2019
International Congress on Sound and Vibration (ICSV26). Read more.