ODEON Omni is a light-weight, wireless omni-directional sound source, for room impulse response measurements. The source is now available for purchase. A specification sheet is available further below.
You may send your inquiries to our e-mail address sales@odeon.dk. 
Price: 4000 EUR / 29740 DKK.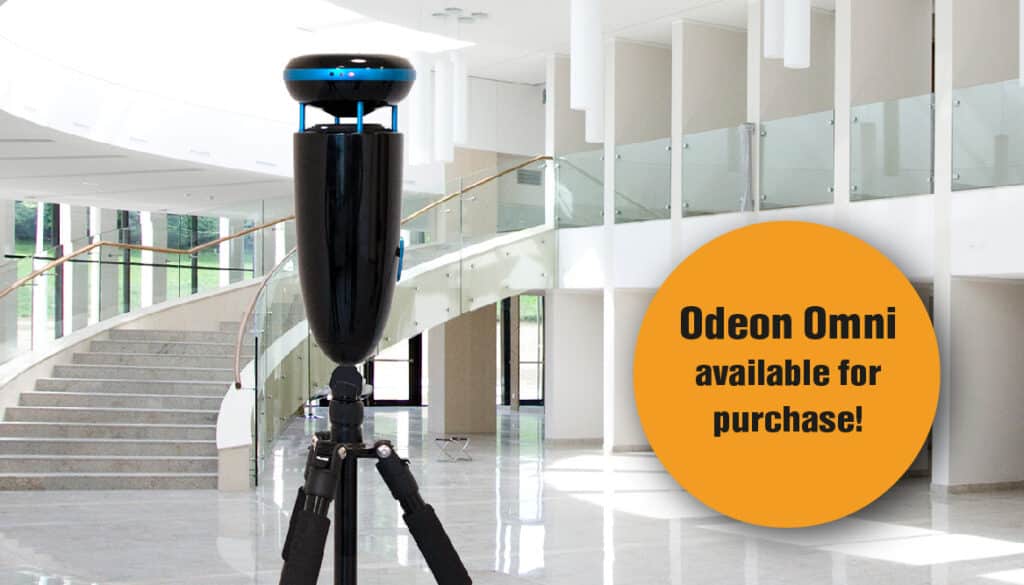 Built-in amplifier.
Pre-installed internal batteries. Charged in place with external cable.    
Total weight: 1.5 Kg.
Bluetooth and cable connectivity.
Frequency range: 63 – 8000 Hz Octave bands. 
Odeon omni inverse spectrum filter file (Spherical average)
To be used with the ODEON Sweep measuring system. 
Download the file and paste it in the following folder:
ProgramData > Odeon > MeasurementFilters > Output. 
You can access the ODEON's program (application) data folder easily from within ODEON, as shown in the following screenshot.
The file will become available to select from the Output Device -> Inverse filter drop down.
Read what our Odeon Omni users say!