Beethoven's 8th Symphony in the Royal Concertgebouw, Amsterdam
In this page you will find auralisations of the Symphony No. 8 in F Major, Op. 93 by Ludwig van Beethoven, movements 1, 2 and 4, played virtually in the Main Hall of the Royal Concertgebouw, located in Amsterdam [Christoph Böhm and David Ackermann and Stefan Weinzierl (2018): "Eine mehrkanalige und nachhallfreie Aufnahme von Beethovens 8. Sinfonie". In: Fortschritte der Akustik – 44. Jahrestagung für Akustik (DAGA)]. The anechoic files were produced by the Technical University of Berlin, performed by the "Orchester Wiener Akademie", conducted by Martin Haselböck, and recorded in their anechoic chamber. The files were originally sampled at 48 kHz, and re-sampled to 44.1 kHz for the auralisations.
The figure below shows the model, with the red dots being sources (the orchestra) and the blue dots being receivers (the conductor position, and 3 audience positions).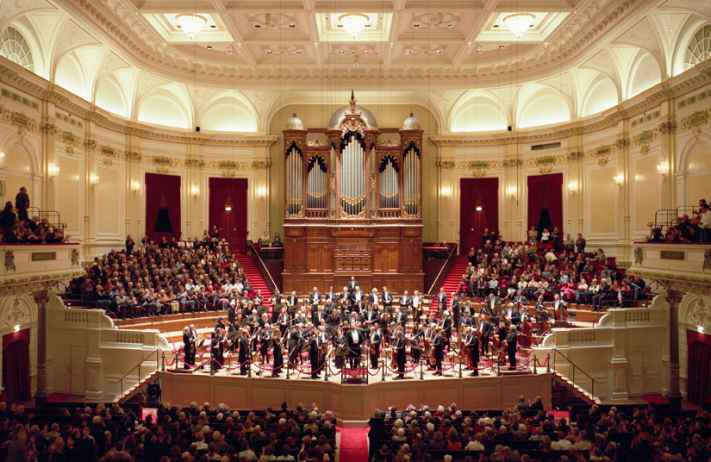 Demo sounds, conductor position
Demo sounds, conductor position
play_circle_filled
pause_circle_filled
play_circle_filled
pause_circle_filled
play_circle_filled
pause_circle_filled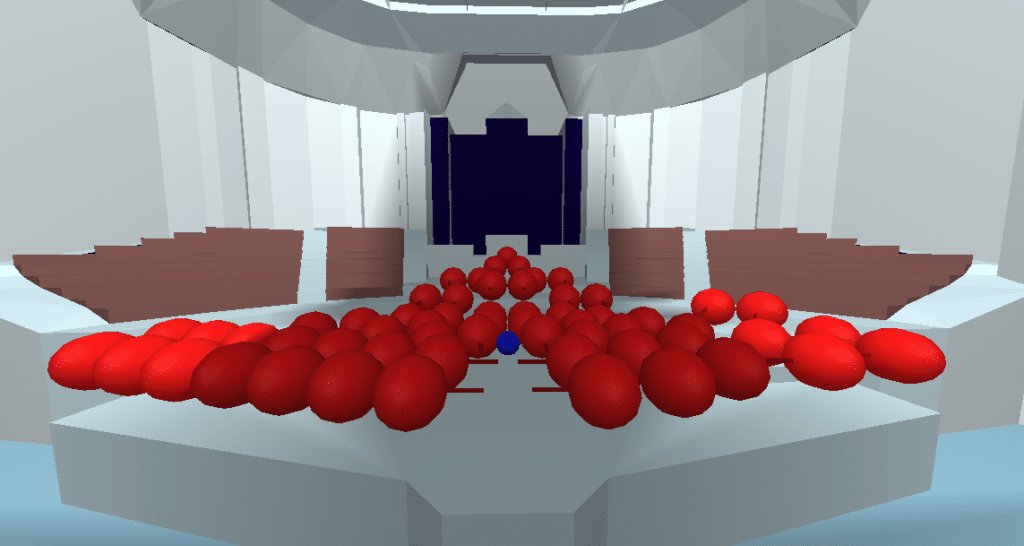 Demo sounds, audience position 1
Demo sounds, audience position 1
play_circle_filled
pause_circle_filled
play_circle_filled
pause_circle_filled
play_circle_filled
pause_circle_filled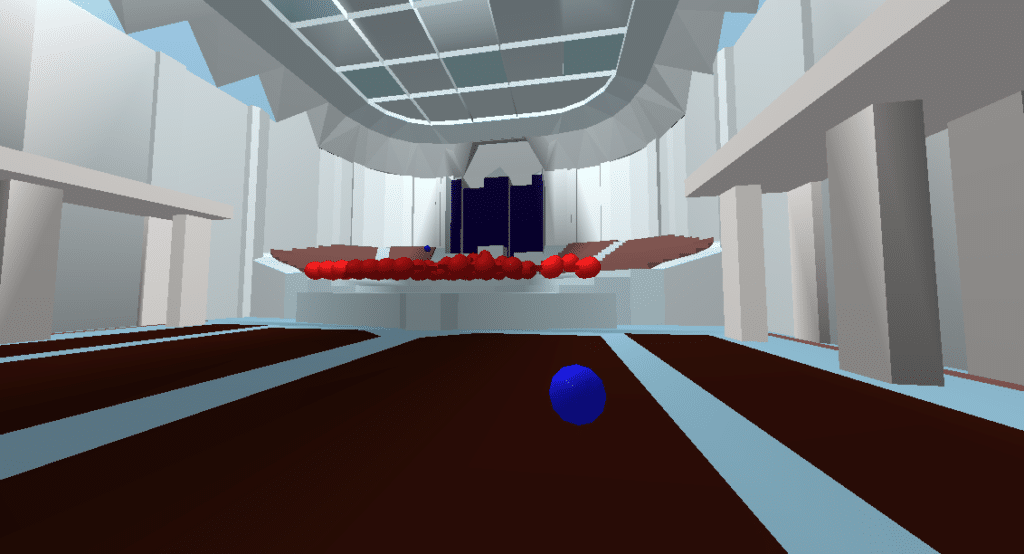 Demo sounds, audience position 2
Demo sounds, audience position 2
play_circle_filled
pause_circle_filled
play_circle_filled
pause_circle_filled
play_circle_filled
pause_circle_filled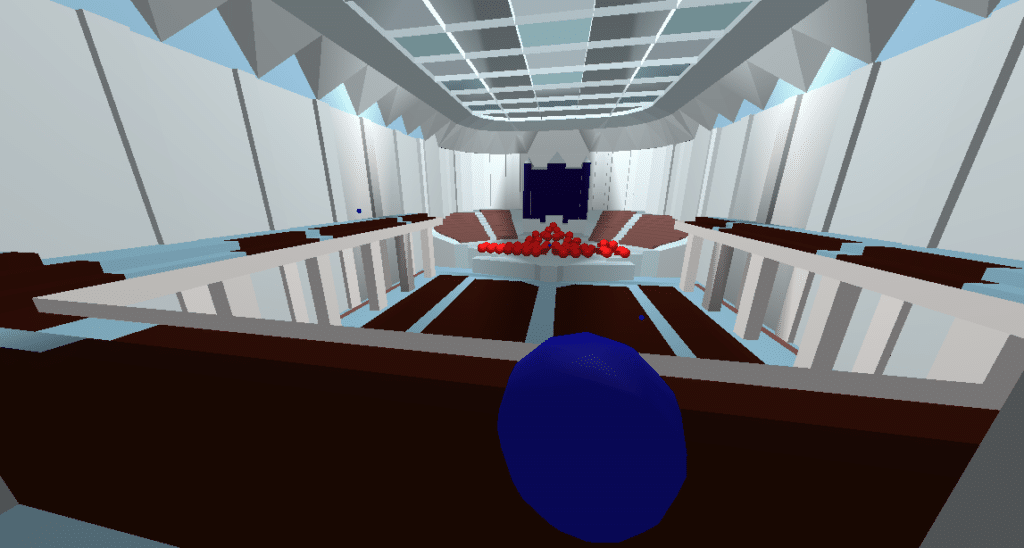 Demo sounds, audience position 3
Demo sounds, audience position 3
play_circle_filled
pause_circle_filled
play_circle_filled
pause_circle_filled
play_circle_filled
pause_circle_filled